Gas Detector with Signal Converter
SD-3 series
SD-3NC
Features
・Next generation high performance sensor "F Sensor Series"
 is installed, greatly improving both functions and
 performance.
・Complies with different global standards (including planned
 certifications).
・Wide range of output options.
・Rugged housing construction allows use even in harsh
 environments.
・Wide range of types to suit a variety of uses and installation
 environments.
Model list
SD-3NC (Diffusion type)
SD-3DNC (Suction type)
SD-3SC+GD-3NC (Remote type)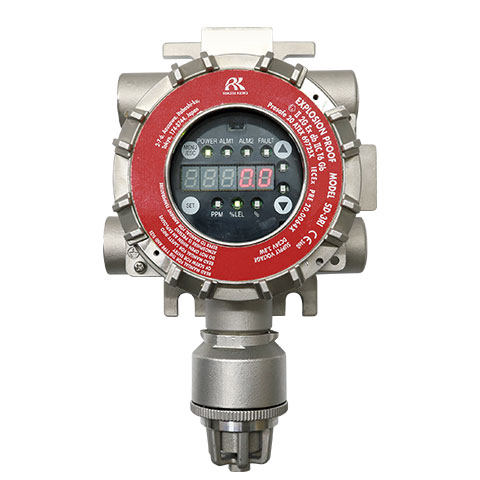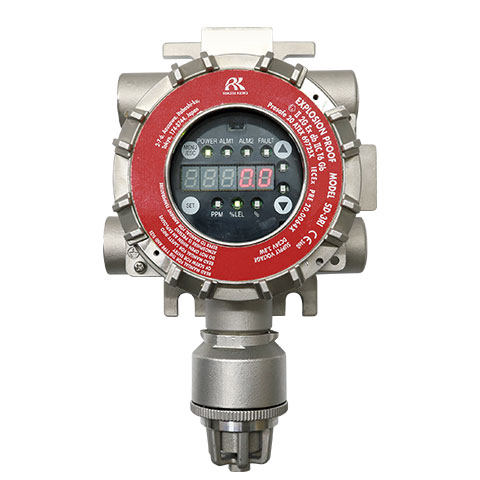 Sampling method

Suction and Diffusion

Principle of detection

New Ceramic catalytic Method

Explosion protected construction

Flameproof enclosures

Explosion-proof class

IECEx : Ex db ⅡC T5/T4 Gb
ATEX : Ⅱ2G Ex db ⅡC T5/T4 Gb

Ingress proof rating

IP66/67

Approvals

Japan Ex, ATEX, IECEx, SIL

CE marking

EMC / LVD / ATEX / RoHS

Power source

24 VDC (18 to 30 VDC)

Dimensions

Approx. 171(W) ×277(H) ×127(D) mm (SD-3NC)
Approx. 171(W)× 289(H) ×127(D) mm (SD-3DNC)(excluding projections)

Weight

Approx. 6.7 kg (SD-3NC)
Approx. 7.0 kg (SD-3DNC)
Target gas
C2H2, C2H4, C2H5OH, C2H6, C3H6, C3H6O, C3H8, C4H6, C7H8, C8H18, CH3OH, CH4, DMAC, H2, i-C4H10, i-C4H8, IPA, n-C6H14, VCM
| | |
| --- | --- |
| Catalog | |
| Manual | |
| Specification | |
| Dimensions | |
| Approvals | |