Gas measurement for high boiling point solvent drying equipment
Explosion-proof Furnace Safety Monitor
SD-2600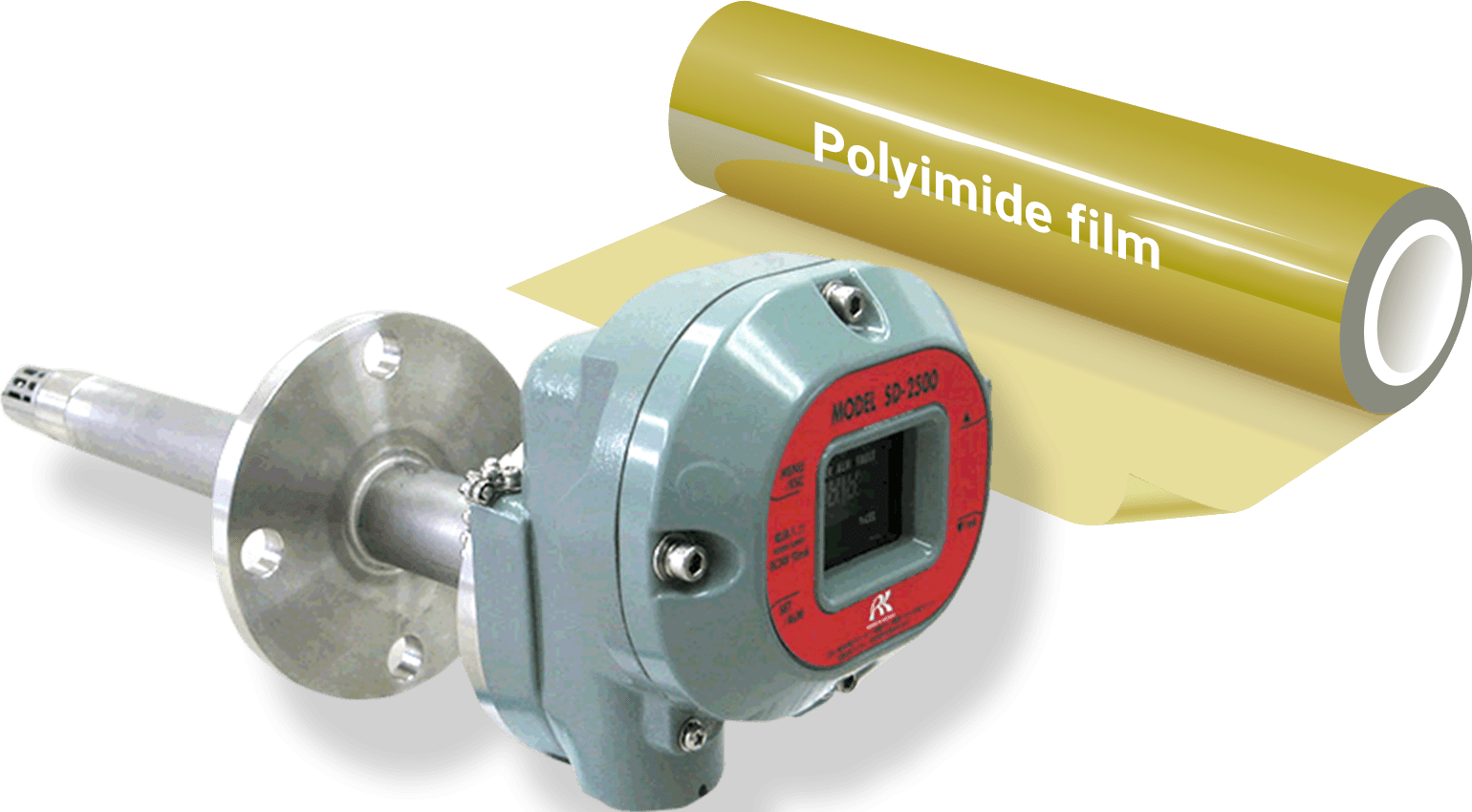 DMF detection

Explosion-proof

Direct insertion
into furnace

Low Maintenance
Cost

Global Standard
Approved​
Product Features
Direct insertion type fixed gas detector with explosion-proof structure and robustness
Explosion-proof, direct-insertion type sensor, can withstand temperatures of up to 200°C
Furnace direct-insertion type sensor, accurately catches concentrations in the central part of the exhaust duct.
Enables detection of true values inside furnaces which cannot be measured by sampling, such as for high boiling-point solvents. (Operating temperature range: 0–200℃)​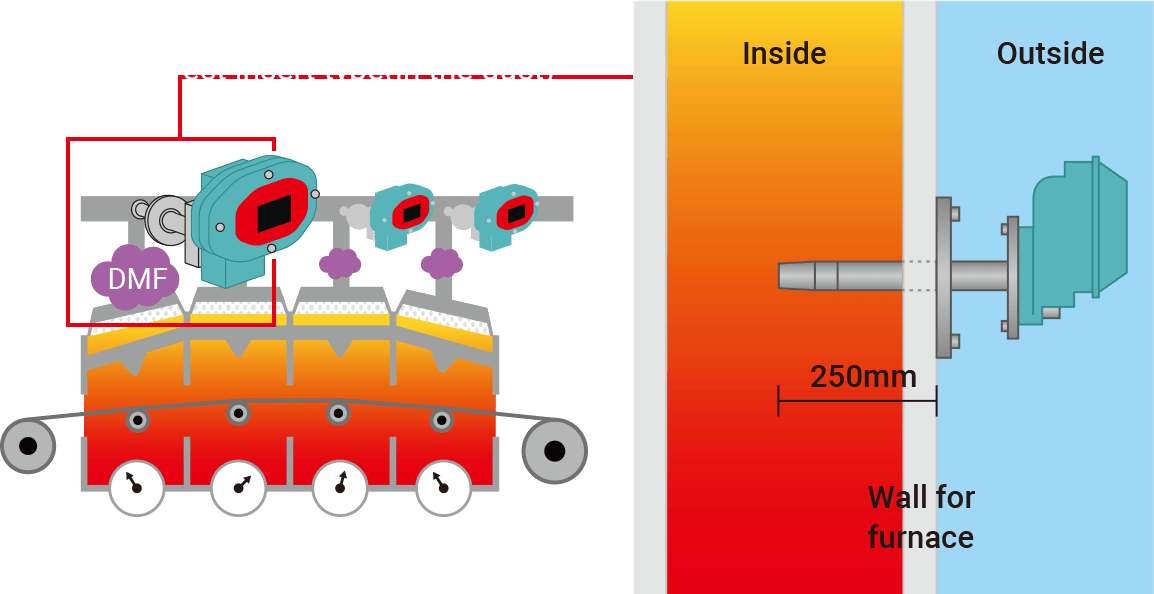 Easy for maintenance with the indicator and the detector combined structure.
Smart type design with the main body (detector) and display section
(indicator) combined. No need for a seperated indicator unit.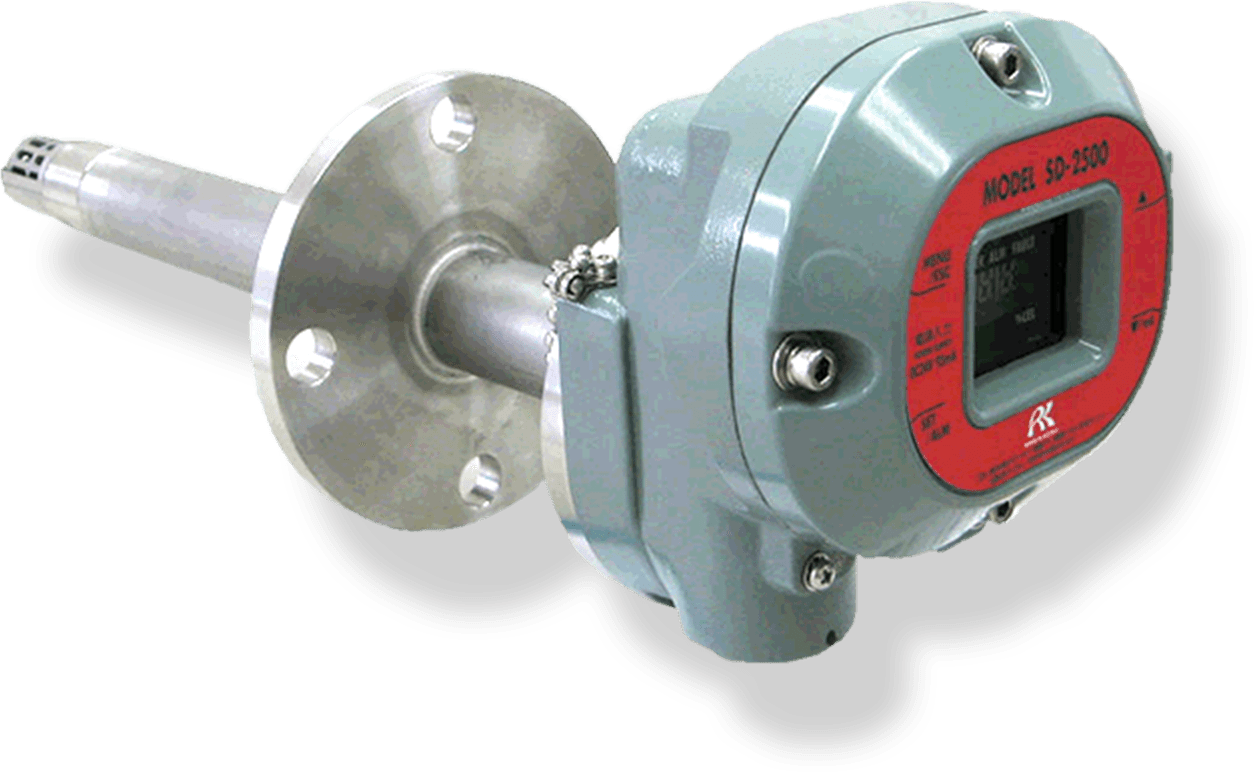 Various functions meet the customers' needs

Self-diagnosis function
Gas concentration and configurable alarm contact output available. Self-diagnosis function is also available so that it can be used for kiln control without anxiety.

Simple operation
Simple operation! Only use a magnetic key to touch the panel.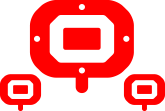 Easy installation
Flange-type installation makes it easy to consider installing. Sensor is installed by modifying existing furnaces, eliminating the need for built-in sensors. Actual installation is also very easy.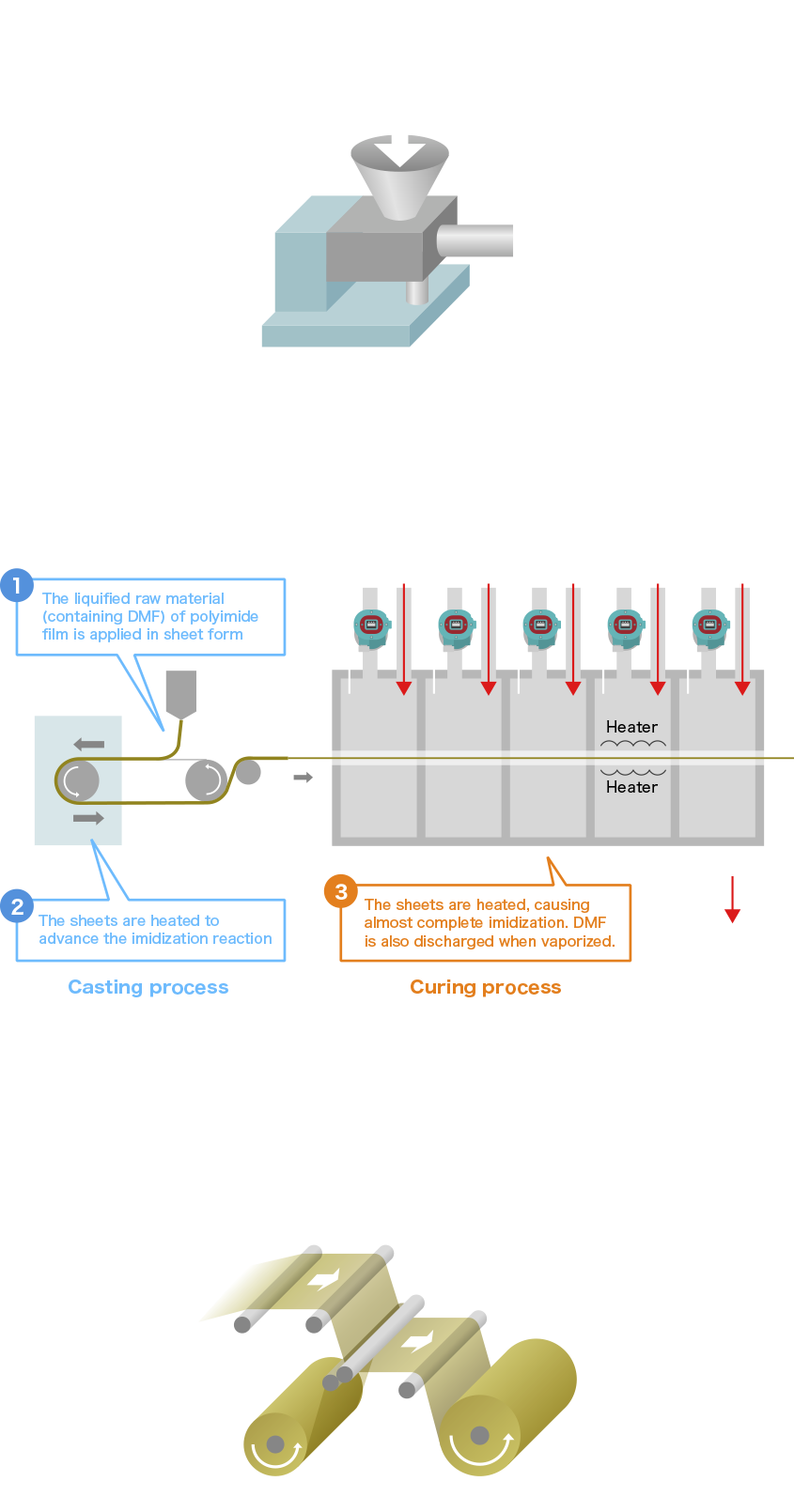 Combustible Gas Monitoring Comparison
| | | | | |
| --- | --- | --- | --- | --- |
| Company | RIKEN KEIKI | Company A | Company B | Company C |
| Insertion depth | 250mm | 250mm | Not Available | 250mm |
| Operating temperature(Sensor) | 0℃ ~ +200℃ | -20℃ ~ +80℃ | -40℃ ~ +150℃ | 0℃ ~ +160℃ |
| ATEX / IECEx / UL | Acquired | Acquired | Acquired | Not Available |
Insertion depth

RIKEN KEIKI

0~200℃

Company A

250mm

Company B

Not Available

Company C

250mm

Operating temperature (Sensor)

RIKEN KEIKI

0℃ ~ +200℃

Company A

-20℃ ~ +80℃

Company B

-40℃ ~ +150℃

Company C

0℃ ~ +160℃

ATEX / IECEx/ UL

RIKEN KEIKI

Acquired

Company A

Acquired

Company B

Acquired

Company C

Not Available
Customer Feedback
Many customers use Riken Keiki's gas detectors
due to our safety, and high-level product
development capabilities.
Also usable in high-temperature environments. Used as a dedicated DMF detector due to its ability to detect high boiling point solvents.

By using the SD-2600, we can now perform measurements under high temperatures. At a polyimide film manufacturing site, a high boiling point solvent known as DMF is used, and as the space inside the furnace reaches high temperatures during the manufacturing process, DMF vaporizes. Since detecting vaporized DMF requires a gas detector that can be used even under high temperatures, the SD-2600 could truly be described as a dedicated DMF gas detector. By using the SD-2600, we can now work on site with peace of mind.

Gas detectors need to undergo regular maintenance. Since upkeep of the SD-2600 does not take a lot of effort, we have been able to reduce maintenance costs As the SD-2600 itself is easy to maintain and also contains few consumable parts that need to be replaced, it has ultimately led to reduced maintenance costs.

Easy to install due to flange-type installation

As the SD-2600 involves flange-type installation, it is ease to install on-site. Some fixed gas detectors require costly and time-consuming installation work depending on the location. On that point, when installing the SD-2600, we managed to save on both time and cost thanks to the flange-type installation.
Product
Specifications
Detection method

Duct insertion, Direct insertion type in furnace
Principle of detection

Catalytic Combustion Method
Detection range

0 to 100%LEL
Type of alarm

Gas alarm / fault alarm
Explosion proof type

Flameproof enclosures
Explosion-proof class

IECEx : Ex db IIC T2 Gb ATEX : II2G Ex db IIC T2 Gb
Approvals

Japan Ex, ATEX, IECEx, UL
CE marking

EMC / ATEX / RoHs
Power supply

24 VDC±10 %
Dimensions

Main body : Approx. 148 (W) x 167 (H) x 458 (D) mm
Insert part : Approx. φ34 x 250 mm
Weight

Approx. 4.6 kg
Operating temperature range

Insert part: 0 to 200 ℃ (no sudden changes)
Main body: 0 to 50 ℃ (no sudden changes)
Target gas

2,4-pent, 2-EHM, Benz-ol, C10H16, C10H18, C10H22, C11H24, C12H24O3, C12H26, C14H30, C2H2, C2H4, C2H4O2, C2H5OH, C2H6O2, C2H7NO, C2H8N2, C3H3N, C3H6O, C3H6O2, C3H6O3, C3H8, C3H8O, C3H8O2, C4H10O2, C4H10O3, C4H12N2, C5H4O2, C5H6O2, C5H8, C5H8O, C6H10O, C6H10O3, C6H12, C6H12O2, C6H12O3, C6H14O2, C6H14O3, C6H5OH, C7H14O, C7H16O3, C7H8, C8H10, C8H16, C8H16O2, C8H8, C9H12, C9H14O, C9H18O, CH3OH, CO, Cumene, DBuE, DEGEE, DMAC, DMEA, DMF, DMI, DOP, EGDME, EtAc, H2, i-C4H10, i-C7H16, iC12H26, IPA, iPenOAc, KEROSEN, LAE, MAA, MEK, MeOAc, MIBK, MMA, n-BMA, n-BuOH, n-C4H10, n-C5H12, n-C6H14, n-C7H16, NAPHTHA, NMP, OCTYLAc, PC, PGLY, PGMMEAc, TBA, THF
For other solvents, please contact us.
Extensive international network
for reliable and complete support
Utilizing our established overseas network, you
could purchase our product and services all over
the world.
Affiliated company
Distributor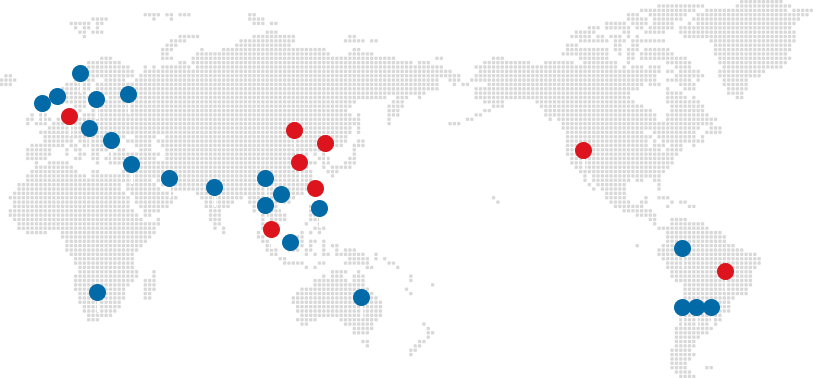 About us
Since our company was founded in 1939 under the umbrella conglomerate of RIKEN, our management philosophy has been to
create safe working environments. Our science and technology
research laboratories have developed industrial gas detection
warning devices, specializing in monitoring harmful gases in the
work environment, as well as for explosion prevention from
combustible gases. Without compromise, we continue to challenge ourselves to be technological leaders, developing and
manufacturing a wide range of industrial gas detection systems
and monitors. From large-scale gas detecting alarm systems to
small-sized personal gas monitors for safety protection; used in
many industries including semiconductor and LCD plants,
petroleum complexes, steelworks, various tankers, oil storage
stations, underground gas facilities, and volcanoes.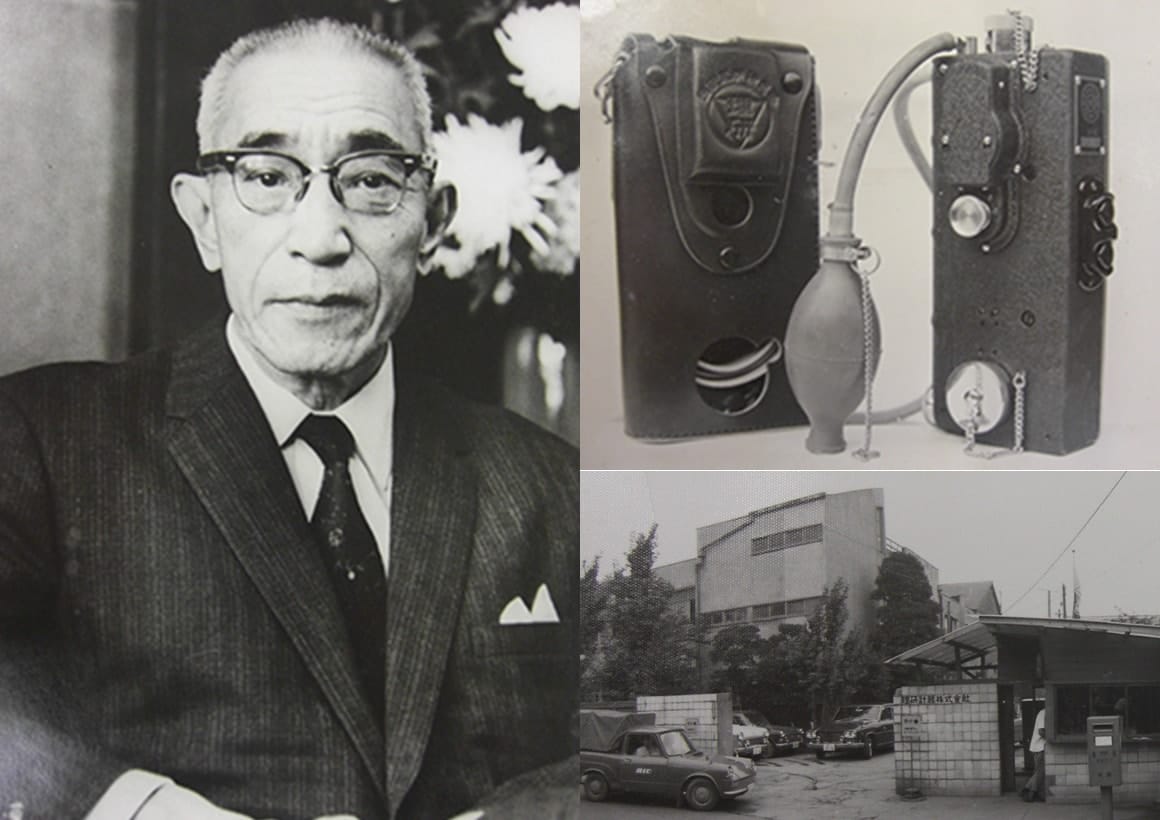 Experts in gas detection for over 80 years
The "RIKEN Gas Detector" utilizing the principle of light wave interference, was exhibited at the 1937 Paris World Exposition. Its subsequent use greatly contributed to the prevention of accidents in coal mines where many fatalities were prevalent at the time. On the 15th March 2019 we celebrated our 80th anniversary. Supported by our history and tradition we shall further improve long established technology, and continue to innovative. Developing reliable quality products in response to the diverse needs of industry.