Safety management at
SEMICONDUCTOR Fab.
Gas Detector
Are you struggling
with these problems?
RIKEN KEIKI is here for you.
Want to use a single brand, even if
models and purpose of installation differ
Want to do a maintenance easily
Want to measure many target gases
and ranges
Want to use less interference gas
detector
Want to detect gases in line with
International threshold value
Want to install a gas monitoring
system easily.
Extensive Product Lineup
No.1 Market Share in Japan
for Gas Detection
Alarm Systems used in
Semiconductor
Manufacturing Plants
Overseas Sales
Volume for
GD-70D Series
Can be used in all manner of
semiconductor manufacturing processes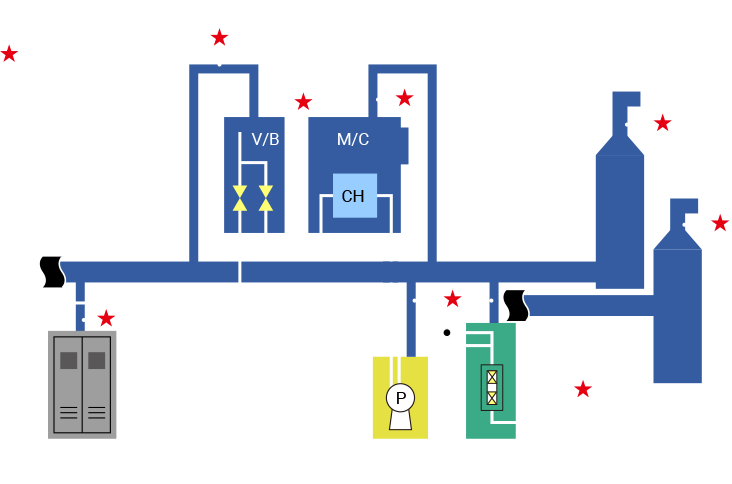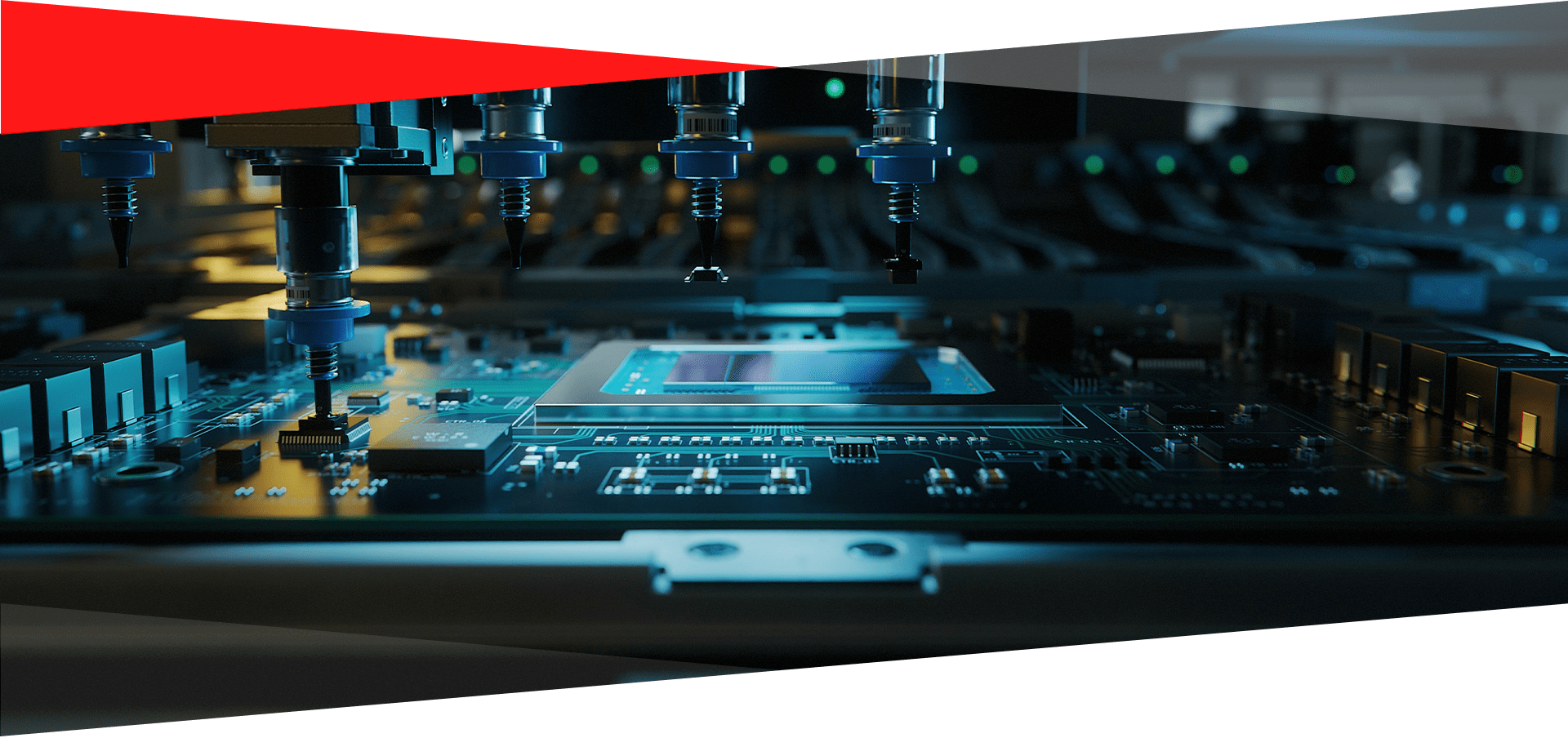 Fixed gas detector
Fixed-type gas detectors can be used for checking the safety of the environmental atmosphere in which the worker is working and also for detecting gas leaks from manufacturing facilities and equipment. Its compact design allows for a smaller installation space.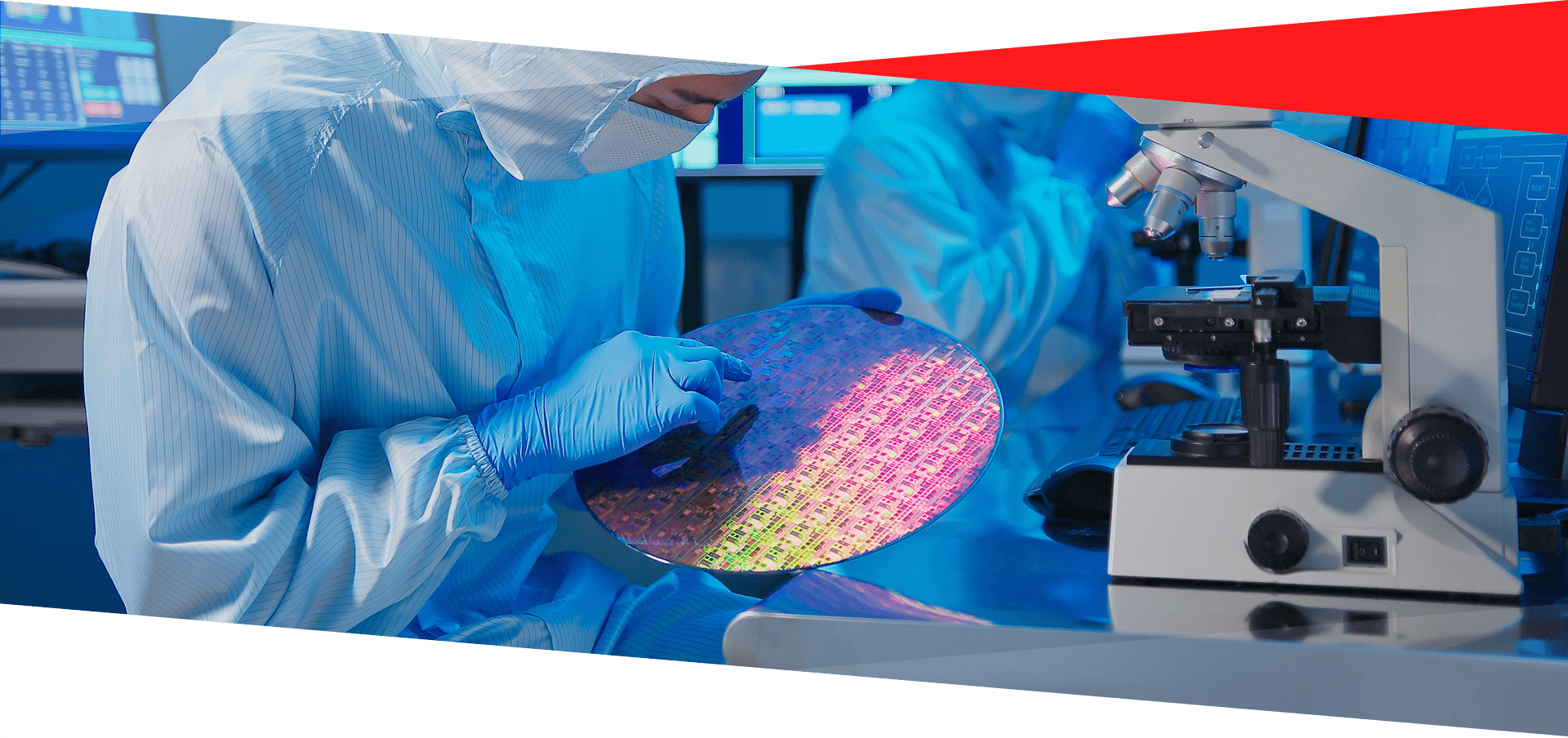 Transportable gas detector
Transportable gas detectors are compact and can be used to detect gas wherever a commercial power outlet is available.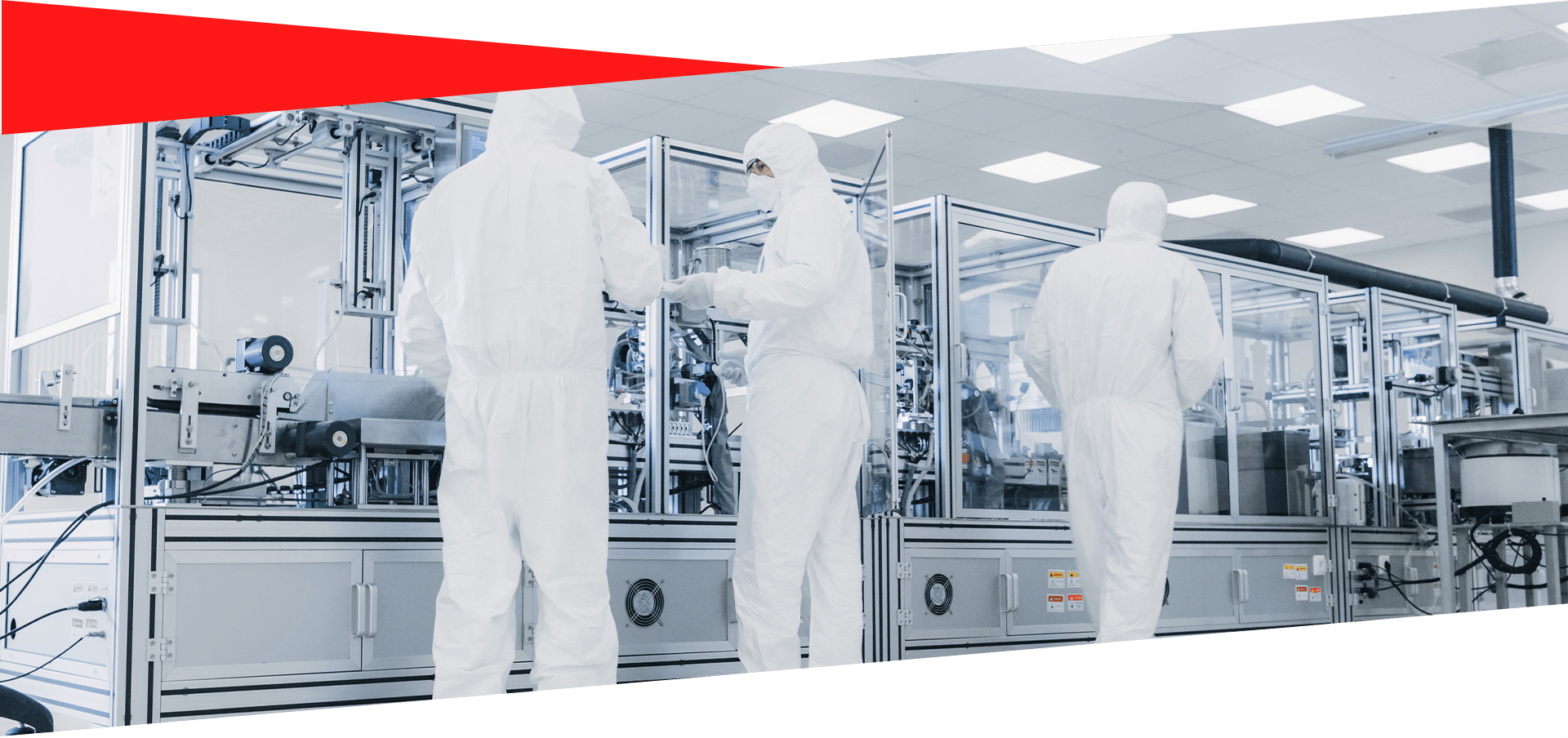 Portable (Personal) gas detector
Portable (Personal) detectors enhance workplace safety when worn by workers. They are also suitable for safety management with objective numerical values, from checking residual gas before maintenance, securing safety during work and checking the seal status of piping joints (unions). In the event of a gas leak, they can also be used to identify where the leakage is from.
For leak detection

SP-220 Type SC

Extensive detection gas lineup

SC-8000

For VOC gas detection

GX-6000
Easy Maintenance
Front access, tool-less and
one-touch replacement

All units offer tool-less/one-touch replacement. Also, front access design means that the mounting area can stay small.

Reduce maintenance time
(person-hour cost)

In the GD-84D series, cost and replacement time of consumable parts have been reduced to as much as 1/4 comparing with previous model by consolidating pumps and dust filters built into the main unit. The sensor also has a longer service life and reduces running costs.
Extensive Range
of Detection Gas
Types and Sensors

With the growth of the semiconductor market, RIKEN KEIKI has developed over 600 types of gas sensors covering new and desired target gases (principle × gas × concentration).
The long-selling GD-70D has a lineup of more than 260 types, supporting detection of a variety of gases.
Lineup of more than 260 sensors for GD-70D.
Potentiostatic
Electrolysis
Method

This sensor is capable of selectively detecting a target gas. Ideal for detecting toxic gases
(Main detection target gas: Toxic gases)

Hot Wire Type
Semi-Conductor
Method

This high-sensitivity combustible gas sensor is ideal for detecting low-concentration gas. Low power consumption and compact dimensions also make it ideal for portable gas detectors.
(Main detection target gas: Combustible gases, toxic gases)

Semi-
Conductor
Method

This general-purpose sensor is designed to detect a wide range of gases, from toxic gases to combustible gases. The sensor offers high sensitivity, with high output in the low concentration range.
(Main detection target gas: Combustible gases, toxic gases)

New Ceramic
Catalytic
Method

This sensor relies on detecting the heat produced when a combustible gas burns on an ultrafine particle oxidation catalyst (new ceramic). The sensor measures over a broad range, from several thousand ppm to the LEL.
(Main detection target gas: Combustible gases)

Membrane
Type Galvanic
Cell Method

This sensor applies the galvanic cell principle to detect oxygen. It does not require an external power supply and offers outstanding consistency in performance over the long term.
(Main detection target gas: Oxygen)

Non-
Dispersive
Infrared
Method

This sensor relies on the unique infrared absorbing characteristics of the detection target gas. The optical sensor offers outstanding consistency in performance over the long term.
(Main detection target gas: Combustible gases, toxic gases)

Pyrolysis-
Particle
Detection
Method

This sensor detects gas by measuring concentrations of the oxide particles produced when the detection target gas is heated. It offers outstanding consistency in performance over the long term, interference characteristics, and response characteristics.
(Main detection target gas: Toxic gases)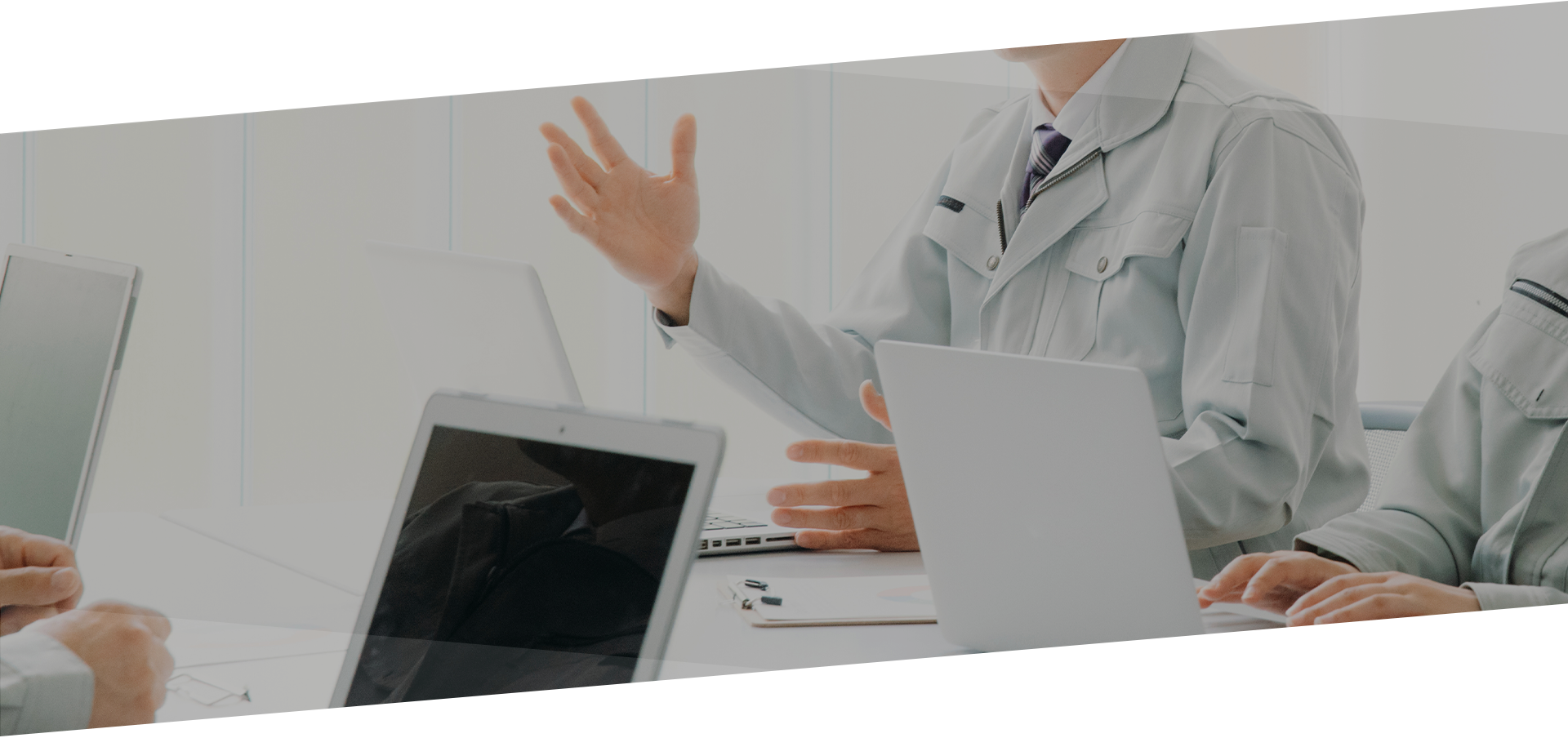 Custom-ordered sensor development
and sensitivity surveys are also possible.
Even if you require a gas type or detection range that is not in our sensor lineup, gas sensitivity survey using existing sensors is possible. This enables us to provide custom-made sensors for our customers.
Since gas sensitivity surveys are essentially free*, please feel free to contact us, although it is for a pilot lines or just a single-line to small start.
Inquiry Process of Gas Sensitivity Survey
Gas sensitivity survey
Contact / Inquiry

Please feel free to
contact us.

Confirmation

We check details such as the required gas type(s), desired detection concentration range(s) and alarm points, etc.

Gas Sensitivity
Survey

We will conduct a gas sensitivity survey and inform you of the results.

Order Placement

If there is no problem with the results of the sensitivity survey, we will accept your order and commercialize an official product.

Delivery

Your order will be delivered.
TLV (ACGIH: 2018) Compliant
| | | |
| --- | --- | --- |
| Gas | TWA | STEL |
| H2S | 10 ppm | 15 ppm |
| COS | N/A | N/A |
| CL2 | 0.5 ppm | 1 ppm |
| PH3 | 0.3 ppm | 1 ppm |
| F2 | 1 ppm | 2 ppm |

| | | | | |
| --- | --- | --- | --- | --- |
| Revision | New TWA | New STEL | Measurable | Model |
| 2010 | 1 ppm | 5 ppm | OK | GD-70D |
| 2012 | 5 ppm | N/A | OK | TP-70DGII |
| 2018 | 0.1 ppm | 0.4 ppm | OK | GD-70D |
| 2018 | 0.05 ppm | 0.15 ppm | OK | GD-70D |
| 2018 | 0.1 ppm | 0.5 ppm | SOON | GD-70D |
The only manufacturer that can comply with TLV-TWA 5ppm COS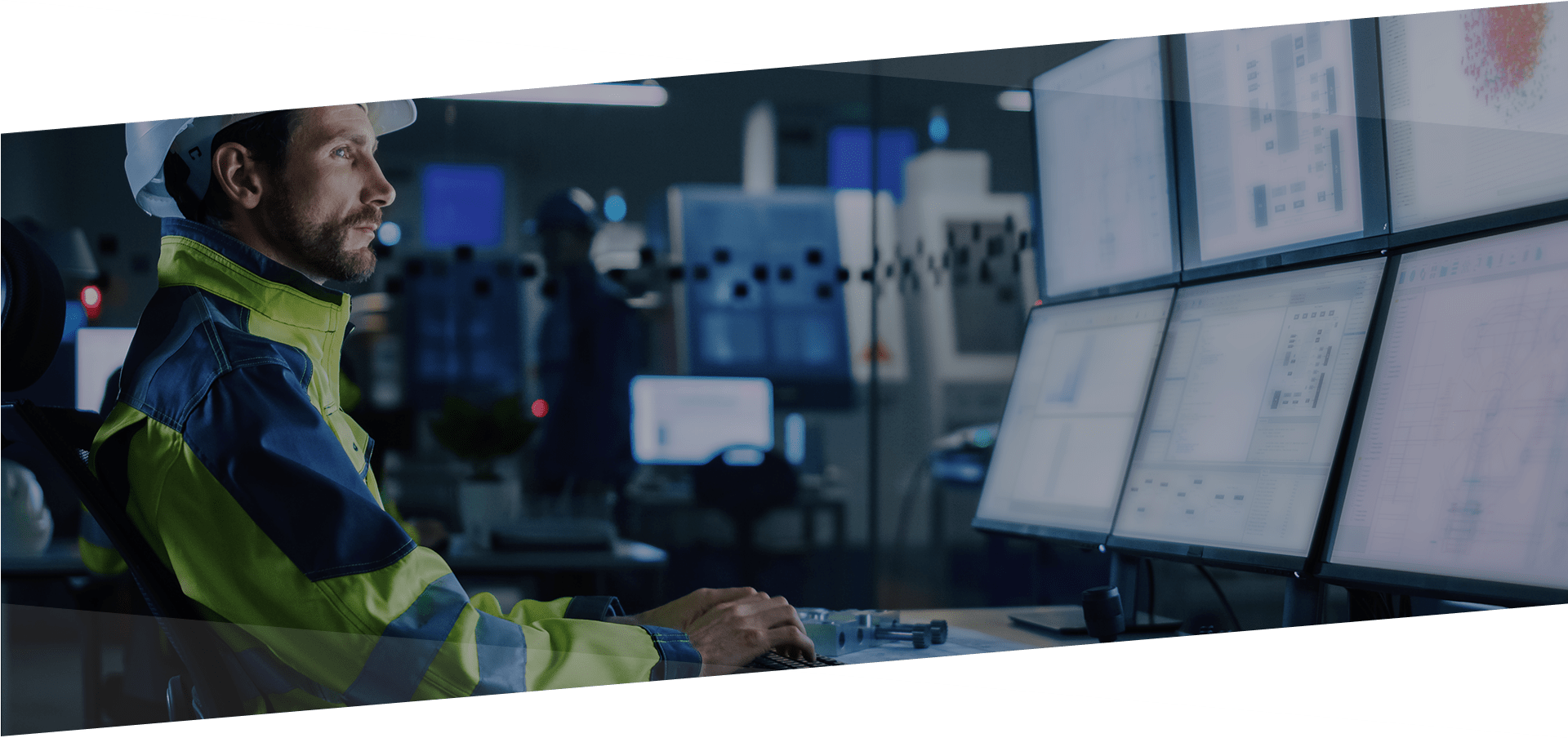 Gas Monitoring Systems
RIKEN KEIKI gas monitoring systems provide disaster prevention
systems for various industries by detecting combustible, toxic gases
and oxygen concentration values, visualizing gas leaks, and sounding
alarms at hazardous gas concentrations.
Case Study
RIKEN KEIKI gas detectors have been introduced at various semiconductor manufacturing sites
around the world due to its excellent functionality.

Thermal particulate sensor for reliable TEOS detection
We used a TEOS detector (semiconductor sensor) manufactured by another company, but the sensor reacted to alcohol present in the workplace and alarms occurred frequently. So, evacuation warnings were issued, and production was adversely affected. When replaced with a thermal particulate sensor manufactured by RIKEN KEIKI, the issue of alcohol interference was eliminated, and no more unnecessary evacuation warnings were issued.

Stability of membrane-separated fixed potential electrolytic sensors
Because of the possibility of frequent leakage of gas in processes, we observed interference and damage in sensors made by other companies. We were satisfied to find that RIKEN KEIKI's membrane-separated fixed potential sensors are more stable over an extended period compared with sensors manufactured by other companies that detect the same type of gases.

Thanks for variety of sensor and flexibility of survey
Compared to other companies, RIKEN KEIKI has more lineup of detectable gases, offering a wider range of products to choose from. We also trust them because of their ongoing development of sensors support the latest TLV. We told them about the type of gas and range we wanted, even if it was not in the current lineup, they did a gas sensitivity survey and found that it was detectable. We appreciate RIKEN KIEKI's flexibility to carry out a quick in-house testing and arrange new and appropriate sensors for us.

We use NF3 and O2 sensors.
We used a third-party NF3 (nitrogen trifluoride) detector, but we found its sensitivity was greatly reduced when calibrating one year later. When we changed to RIKEN KEIKI's GD-70D+ pyrolyzer, sensitivity was maintained and the issue improved. We also used an O2 (oxygen) detector manufactured by another company, but reading the O2 concentration were unstable. The display tended to float and false alarms occurred frequently. When we changed to RIKEN KEIKI's GD-70D (O2), readings became stable, no longer trouble with false alarms, and it was an great improvement for us.

Enhancing compatibility of digital communications 
We have updated from another company products to RIKEN KEIKI products. We were concerned that there would be a problem with regard to communications, but it was an unfounded fear. We were able to complete the update without any problem. The materials provided are also extensive, and we are satisfied with the customer service as well.
Extensive international network
for reliable and complete support
Utilizing our established overseas network, you could purchase
our product and services all over the world.
Affiliated company
Distributor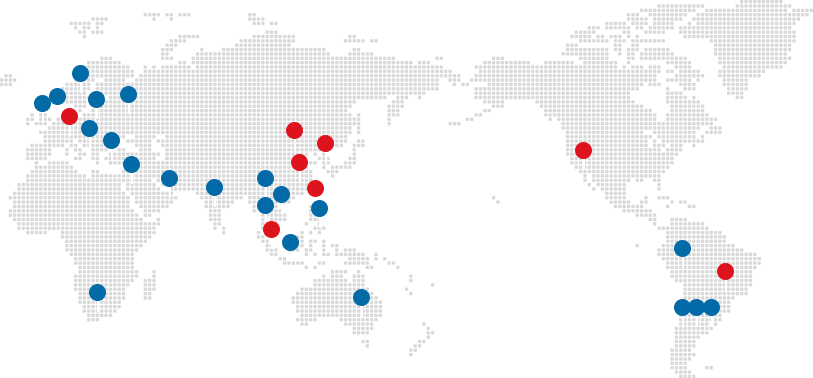 About us
Since our company was founded in 1939 under the umbrella conglomerate of RIKEN, our management philosophy has been to create safe working environments. Our science and technology research laboratories have developed industrial gas detection warning devices, specializing in monitoring harmful gases in the work environment, as well as for explosion prevention from combustible gases. Without compromise, we continue to challenge ourselves to be technological leaders, developing and manufacturing a wide range of industrial gas detection systems and monitors. From large-scale gas detecting alarm systems to small-sized personal gas monitors for safety protection; used in many industries including semiconductor and LCD plants, petroleum complexes, steelworks, various tankers, oil storage stations, underground gas facilities, and volcanoes.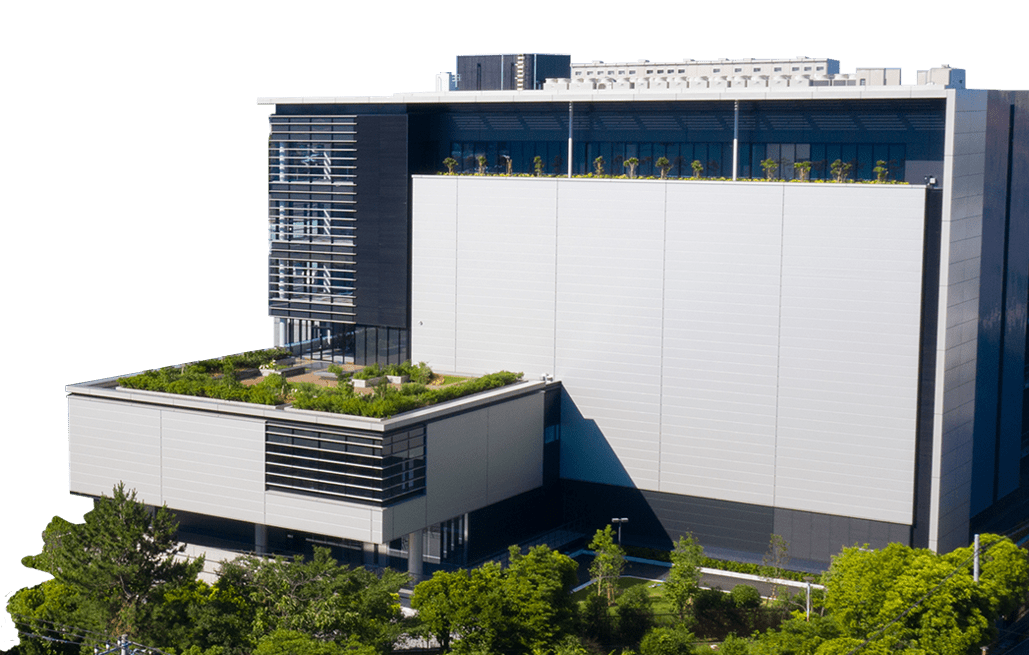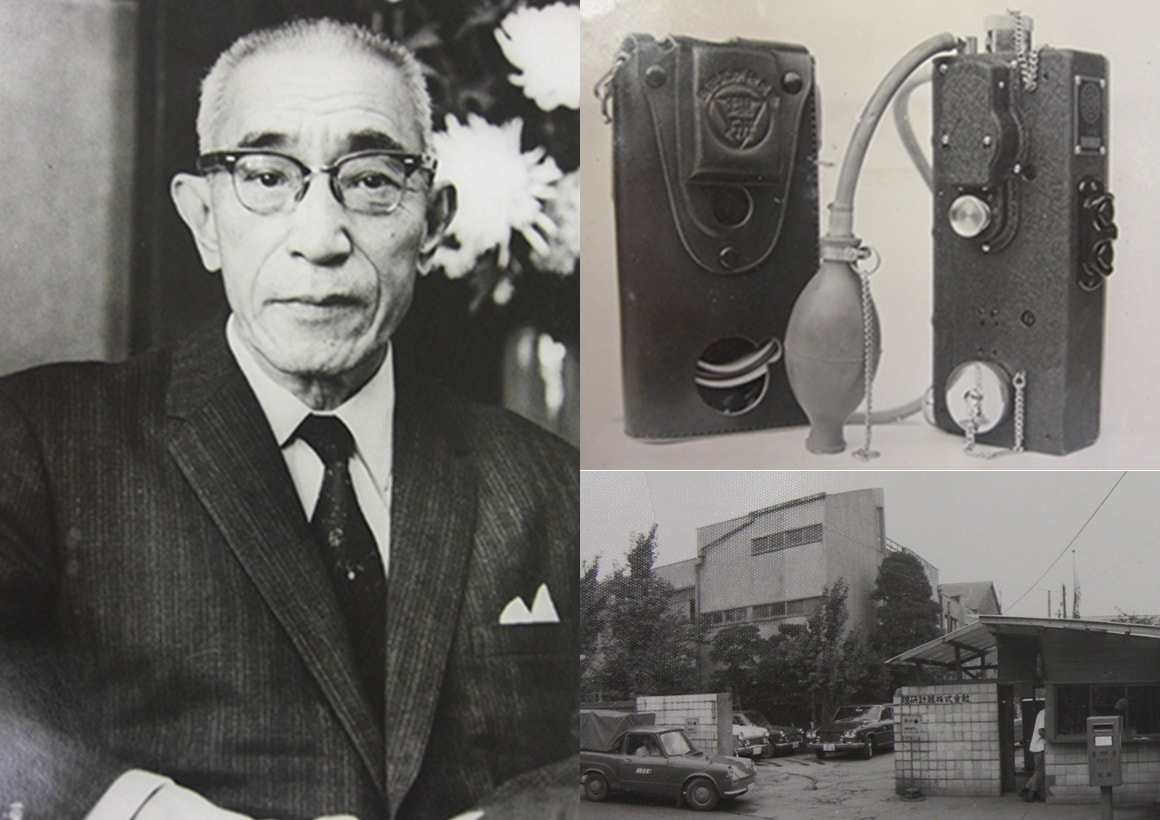 Experts in gas detection for over 80 years
The "RIKEN Gas Detector" utilizing the principle of light wave interference, was exhibited at the 1937 Paris World Exposition. Its subsequent use greatly contributed to the prevention of accidents in coal mines where many fatalities were prevalent at the time. On the 15th March 2019 we celebrated our 80th anniversary. Supported by our history and tradition we shall further improve long established technology, and continue to innovative. Developing reliable quality products in response to the diverse needs of industry.